Wednesday, 2017-01-18, 3:07 PM
Welcome Guest
Main
»
2011
»
June
»
9
» GTA IV Liberty City Street View!
---
10:42 AM
GTA IV Liberty City Street View!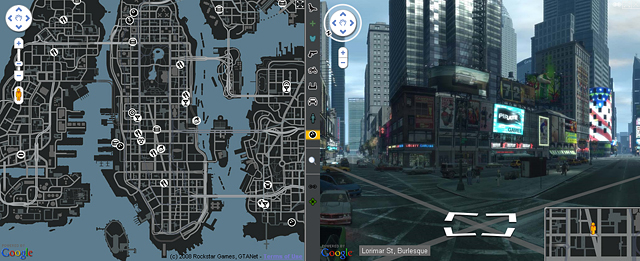 Our friends over at GTANet have created this Google Maps powered version of Grand Theft Auto IV's Liberty City map.

Recently updated with a 3D street view mechanic, this map let's you explore the entirety of Liberty City, and also includes a navigation bar on the right side panel that overlays the locations of important items and locations.

For the maximum effect, be sure to toggle on the full-screen option in the upper right corner and maximise your browser. Surely a lot of time and work went into this! Excellent job GTANet on creating this map!

Views: 823 | Added by: NewsBot | Tags: Grand Theft Auto IV, map, Street View, Liberty City