Thursday, 2017-01-19, 1:45 PM
Welcome Guest
Main
»
2011
»
April
»
22
» 9 More Radio Spots Culled from the Advertising Council's Archives
---
7:01 AM
9 More Radio Spots Culled from the Advertising Council's Archives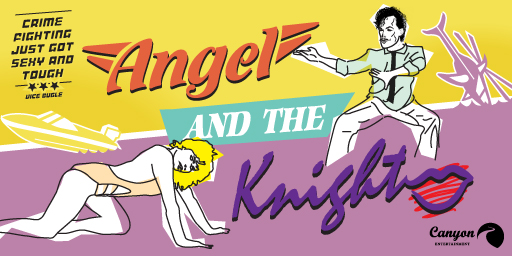 The Advertising Council of Liberty City, Vice City and San Andreas has rounded up another batch of radio spots, including a few vintage spots from television classics 'Angel & The Knight" and "LAW".

Hear them all at www.rockstargames.com/advertisingcouncil.
Vice City, 1984
Angel & The Knight (as heard below): Tuesday nights at 7. Hot air balloon chases, fist fights and country music car chases – plus exploding boats!
Vice City, 1986
Pit Bomb: When you're fighting the war against personal hygiene – bring out the heavy artillery.
Rusty Brown's Ring Donuts: How do YOU like to enjoy a Rusty Brown's Ring Donut?
Salivex: It's more than just saliva in a can!

San Andreas, 1992
Creative Plastic Surgery: Your body is a work of art – why leave it half finished?
LAW: They play hard. And they work hard. Really hard. Catch it Thursdays on Weazel.
Logger: The beer that brought the forest down.

Liberty City, 1998
Join the Liberty City Police Department: Get on a powertrip that lasts a lifetime! Become one of Liberty City's finest.
The Maibatsu Womb: It's the minivan any man can be proud to drive.
Views: 341 | Added by: NewsBot | Tags: San Andreas, Liberty City, vice city, Advertising Council